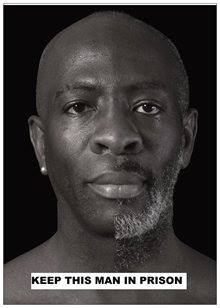 We are currently reaching out to London, UK based law firms to add us to their process service pool of Legal Visitors.
You may have been one of the selected few who has received our recent KEEP THIS MAN IN PRISON mailshot.
We know, from experience, most law firms HATE making Legal Visits as they are time consuming (up to 4 hours of your busy day).
All that waiting around when you could be on more pressing cases.
WHAT DO WE DO
- We arrange appointments with the prison service.
- On receipt of your legal documents, via email, or collection, we attend on your behalf to meet, with the inmate or, your client.
- Personal service of the said documents.
- Notify you on leaving the prison.
- Update you of anything relayed back to us by the Respondent/Defendant.
- Prepare and swear of the required Affidavit of Service or Witness Statement.
- Deliver the required Proof of Service back to your office.
FIXED FEE
All for the UK Fixed Fee of £150:00 GBP.
MORE INFORMATION?
Call our
UK FREEphone 0800-783-2128

or message Winston on

WhatsApp 0776--837-4677



MEET THE PROCESS SERVER?
Throughout the year we shall be hosting small pop-up gatherings to meet other legal professionals. Get to know us, what we do and how we may assist your firm in the UK and around the Caribbean in a relaxed setting for a few hours.
Offering Caribbean cocktails and Caribbean Canapes. Who could resist our Salt Fish Fritters, or Pineapple Rice, or Rum Punch? Not sure going back to work the same day would be advisable though!
Complete our

Contact page

to be on our Mailing List for these exclusive events.....even if you have not used our services. You are welcome to send your Legal Executives to represent your firm.